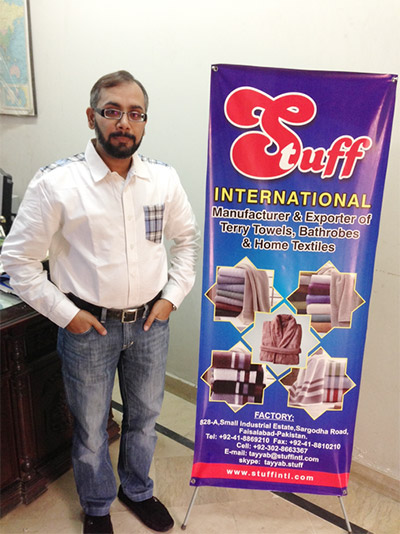 Since the establishment of Stuff International in 1995, the company has become well known for its continuous efforts to develop latest designs in bath towels and bathrobes for 25 years, the company has achieved a significant level of export sales after becoming well known nationwide for supplying quality products. The company has grown considerably since its early days and has established its mark.
Philosophy
Our business philosophy is to provide quality products at minimum cost and dependable service to all our customers.
Quality Policy
Our Quality Policy is to produce products that exceed the expectations of our customers and meet the highest international standards of quality.
Credit
We always give credence to determination to amplify steadily in novel scope towards new possibilities.
Belief
We believe that mutual trust between management and employee is the key of success.